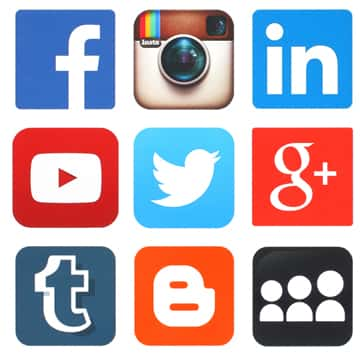 Social Media will empower your business:
The audience is the most important part of developing a social media program. Build your brand where your audience hangs out by growing awareness, product knowledge, attitude, opinion.  Set goals, engage with your followers, reach your goals, it's that simple.  Your company will receive guidance on embedding your brand voice into posts to yield a measurable outcome. Our experts plan regular webinars and are easily accessible to answer any questions by phone or email.  Targeted ads communicating brand messages to conversions to your site and revenue growth. You cannot afford not to use social and incredible range of available platforms.
Promotions
Doing a promotion across Facebook, Twitter, LinkedIn and other social networks will show how much traffic lands on your sales page. You will need to measure clicks and conversations.   Our social media manager will implement a campaign on the most effective platform. Take Facebook as an example with their targeted ads, newly engaged followers, and insights to gather metrics. A contest integrating user generated content will promote your business and build brand loyalty.
Best practices
We will look at your current social pages, or establish them for you. Taking into consideration the most effective platforms for your industry, and provide instant content. Call to actions, boosted posts, social media buttons and hashtags will be used to influence and track your campaign. Your customers will be excited and post user-generated content on Instagram, and Facebook. This will humanize your organization and maintain your devoted customer. Watch your contest intensify with social sharing as you assess the response rate, and increase revenue. The more people share your content, the more potential customers will discover it.
Key benefits of hiring a social media management company:
Brand reputation can be monitored in our social dashboard, aiding in crisis management for the company.
Learn how putting out a regular blog will increase your email marketing with our program. WordPress and Vortal are integrated into our platform allowing your blog to be posted in a super-efficient timely manner.
Don't have time? Schedule future posts on Facebook, Instagram, and Twitter to keep your fans engaged around the clock.
Observe your competition and what their audience is talking about on various social media platforms.   This allows you to participate in a relevant way, and win over more customers.
Our social dashboard analytics allow a company to view what is trending with your audience to keep the conversation going on your own social pages.
Execute your social media policy for your organization and advise on best practices for your employees.